The Jukebox, Remastered and Remixed
A jukebox fueled by purchases that naturally boost sales
Free Trial
Order Now
Free Instant Trial
It couldn't be easier to try out JukeVision and give it a simple test drive. Instantly play our jukebox anywhere, right in your own browser on your laptop. Login to our app on your phone and start requesting music and watch it play on the jukebox running on your laptop!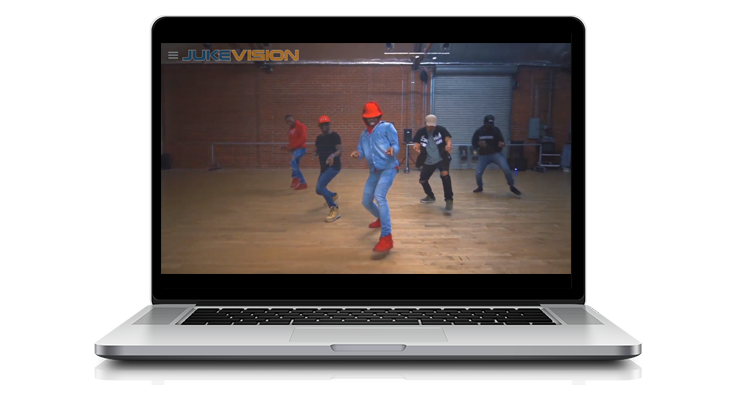 High-Definition Music Videos
With our 100% legal and licensed music video library for commercial use, you can utilize all of your bar TVs when no sports games are on and entertain your target market: Millenials.  JukeVision plays music videos on one or more of your bar TVs for your guests to enjoy while in your venue.  It's proven that music videos engage customers and entertain them more than just background music alone and will also get them to come back to your venue again.
29 of the top 30 most-viewed videos on YouTube are music videos.
Did you know streaming music, like from your phone, is not licensed for public performances?






Music Videos and counting..
Background Music and counting..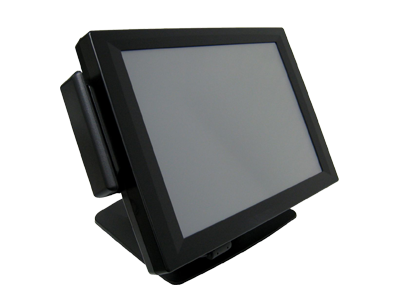 Point of Sale Powered
JukeVision works with your bar's existing point-of-sale system to award your customers credits, in real-time, for food and drinks they purchase. Easily boost your bar sales and overall satisfaction from your guests!  Guests track loyalty points from purchases at your bar so you can offer exclusive rewards and specials to your most loyal customers.
There is no doubt about it, your guests will gladly order another drink to play another music video!










Digital Signage
JukeVision has extremely powerful digital signage features so you can easily upload images and/or videos to display on your bar TVs.  Quickly create a bar TV layout with the easy-to-use template editor to grab your customers attention.
If you're more of the creative type, use our Photoshop inspired advanced editor and design digital signage layouts with full drag-n-drop and resizing customizations.
Either way you choose, it can all be done from your laptop at home or on the go and publish your changes out immediately to your jukebox.






Our users say their overall experience was enhanced because they were able to request music conveniently on their phone and then watch it on the TVs.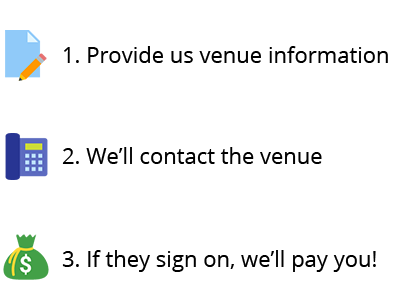 Get $100 for a Referral!
Do you know of a venue that would love JukeVision?  Head on over to our referral submission page and provide the venue information along with your information and if the venue signs on with JukeVision, we'll pay you $100!
Our users say they would frequent a bar or pub that had JukeVision available more often than locations that didn't.
Fanless Industrial Grade
JukeVision runs on a specialized hardware platform. It's fan-less to keep moving parts to a minimum.  The included spacious hard drive is put through a rigorous burn-in process for 24 hours to weed out faulty drives for maximum reliability. Our hardware is designed for 24/7 operation and longevity so your music continues to play to entertain your customers.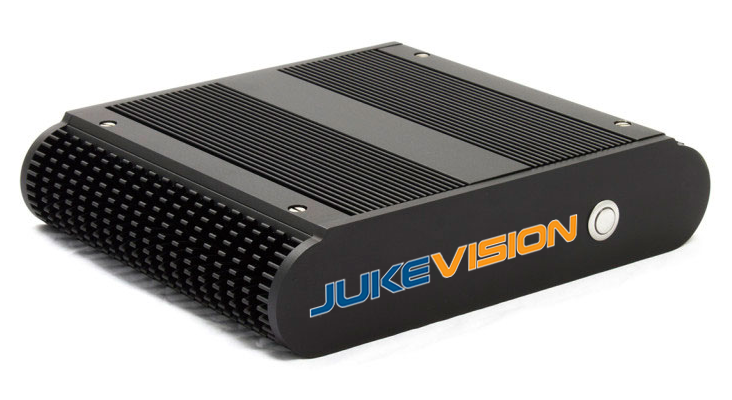 Once people try it, they love it.  It definitely keeps them there and glued to the TVs.
It's really great to allow customers to pick music from their phone.  It makes their day to be able to see the music video they picked.  It's awesome!
About JukeVision
JukeVision is dedicated to creating a revolutionary jukebox for bars, pubs, restaurants, coffee shops, retail and other commercial locations.  Our mission is to provide venues a reliable and cutting-edge music service to help increase consumer experience and assist a venue's marketing efforts while still providing an exciting and fun entertainment experience for everyone.
Have questions? Contact us and we'll get right back to you.